Pacific Crest Howling Wolf Stud Earrings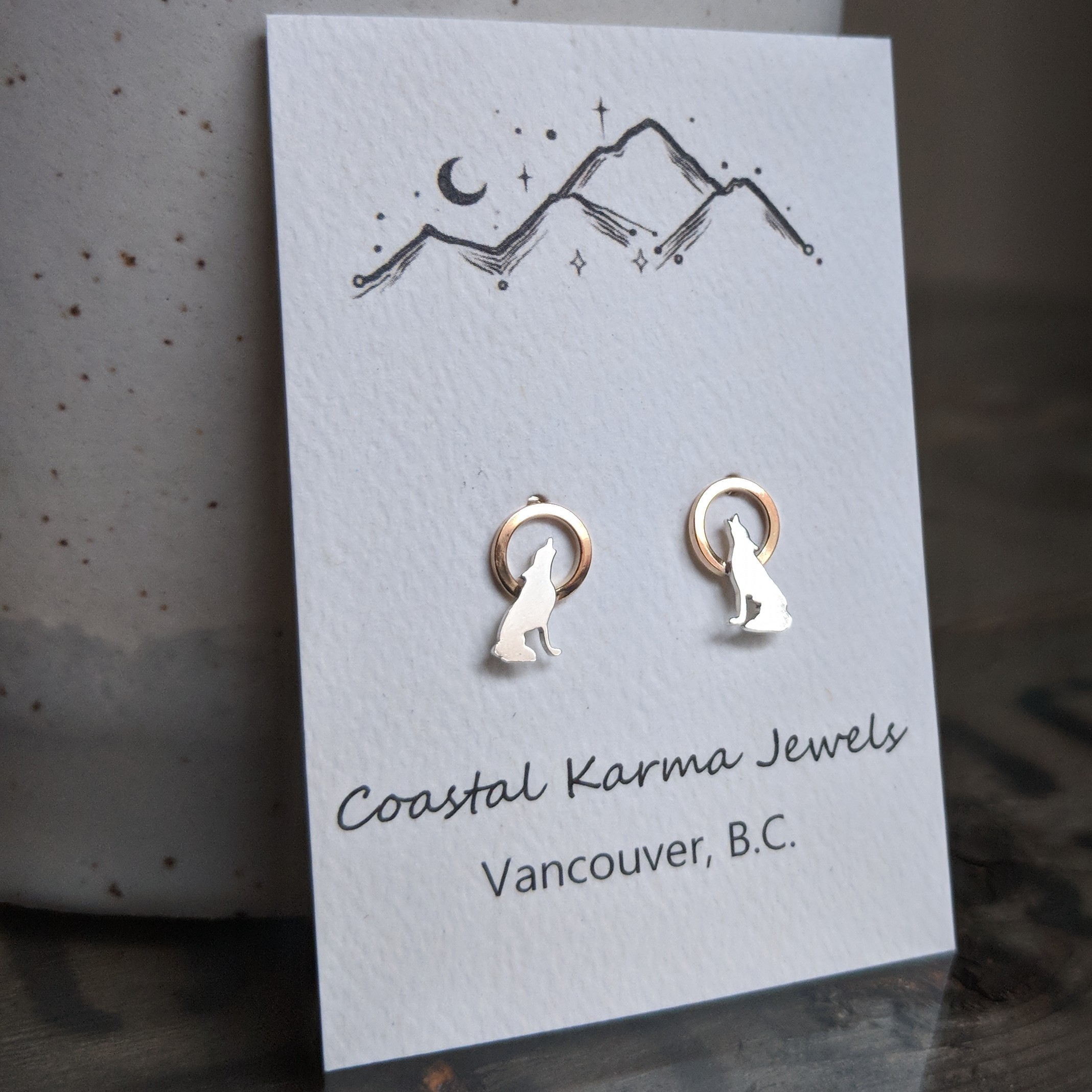 Pacific Crest Howling Wolf Stud Earrings
We share land with a beautiful subspecies of Gray Wolf (Canis Lupus). Rarely seen, as they are shy, they are highly intelligent & instinctual.
As a top level predator, wolves are a necessity in our deep forests, as they help keep balance in nature.
Wolves are thought to symbolize loyalty, courage, strength, & spirit.
**********************
Each howling wolf is cut out by hand using a jeweller's saw, the organic nature of handmade allows for each piece to embody its own unique characteristics
For more info about wolves in BC (Canada), visit: http://www.geog.uvic.ca/viwilds/iw-wolf.html
DETAILS
• Earrings: Sterling Silver, 14k Gold Filled
• Earring post & backing: 925 sterling silver
• Item comes in a hand stamped kraft box with cotton filling
• Packaged with Care
• Please note: no two pieces are exactly the same
MADE TO ORDER
• Photos represent an example of what will be received
• Please allow 3-4 weeks for the item to be made, it takes time to make each piece by my two hands from sheet + wire.
• Rush Order: please send me a message first to see if I am able to meet your needs
• Multiples: please send me a message to see if I am able to meet your needs